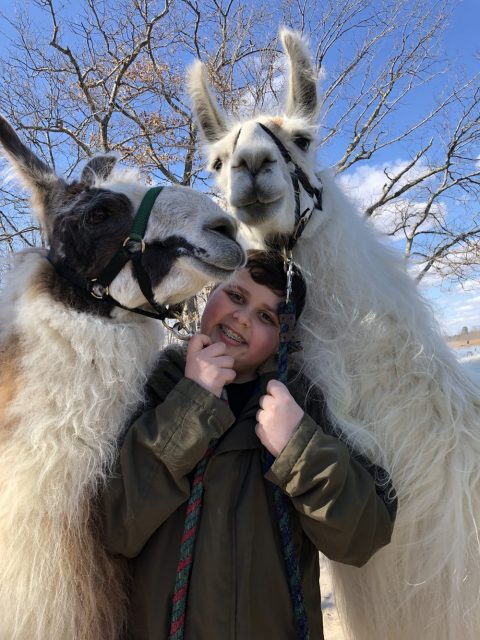 I am happy to report we are open once again by appointment with safety protocols in place.
To request a reservation, please fill out the form below.  
Due to high volume of requests partially caused by the spring COVID-19 cancellations, we are currently booking approximately 3-4 months in advance. I will do my best to offer you first available closest to your request.
Previously purchased Gift Certificates will not expire.
Thanks for you interest and stay well.
---
Reserving Your Llama Adventure is Easy!

Please fill in the fields on this Reservation Request Form and I will do my best to accommodate your booking preferences. Having requests arrive in a single stream in a time/date order will help keep the process fair for all. This step just starts our conversation. There is no charge or obligation at this stage. As always you will receive the personal attention you deserve.
Cancellation Policy
Reservations not cancelled 3 days prior to your scheduled visit must be honored.
We look forward to your visit!
Second Wind Llama Adventures are by appointment only on a first come, first reserved basis. Book yours today!
Email: swfarm@comcast.net