Choose Your Second Wind Llama Adventure!
Ready to schedule your unique Adventure?
Llama Adventures are by appointment only on a first come, first reserved basis. Our season starts in September and runs through the end of May. Llama Adventures are offered twice a day on Saturdays, Sundays and Wednesdays in the morning and afternoon. We are closed June, July and August.
To make a date fill out the Reservation Request Form. There is no charge or obligation at this stage.
What if I have a reservation and the weather is iffy?
I will text your mobile # to remind and reconfirm a few days in advance, as well as stay in touch if bad weather is forecast. If light rain or chance of showers is forecast, we go. If heavy rain or chance of thunder showers is forecast, we monitor the radar maps and make our decision to cancel and reschedule at a mutually agreeable time. Under 6 inches of fluffy snow is OK. We cancel for safety sake for any kind of ice or frozen slush. 80/80 rule applies in warm seasons. If temperature is over 80°, and humidity is over 80%, we cancel for the health and well-being of the llamas.
What should I wear?
Dress for the weather and the woods. Long pants and socks are recommended. Please wear closed toe shoes.
What are the trails like?
Trails are dirt roads and horseback riding trails which are mostly level and sandy underfoot. View the trail map.
No Dogs | No Alcoholic Beverages | No Smoking
No Weapons | No Music
Seven fabulous friendly faces!

Carbon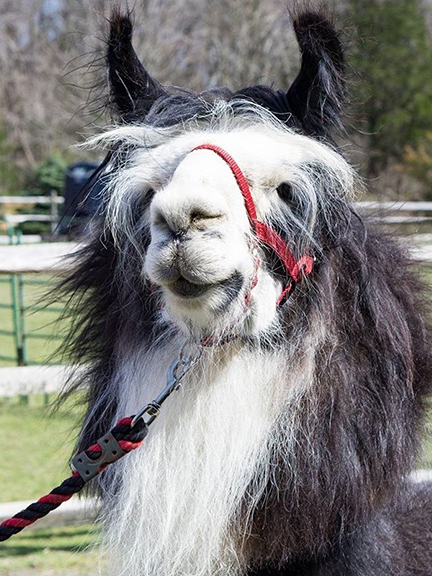 Clemente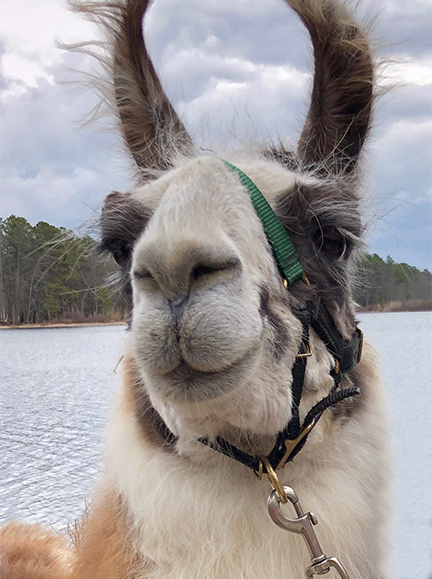 Eden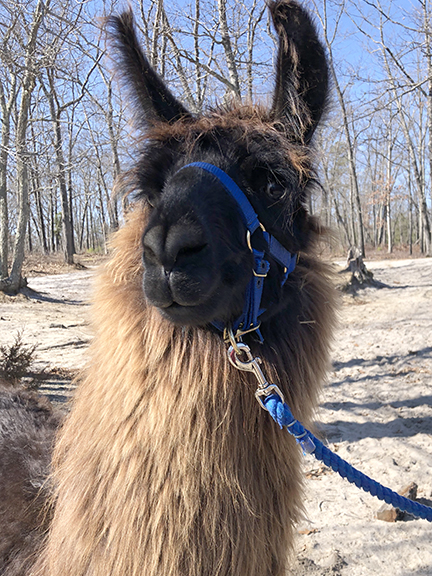 Eduardo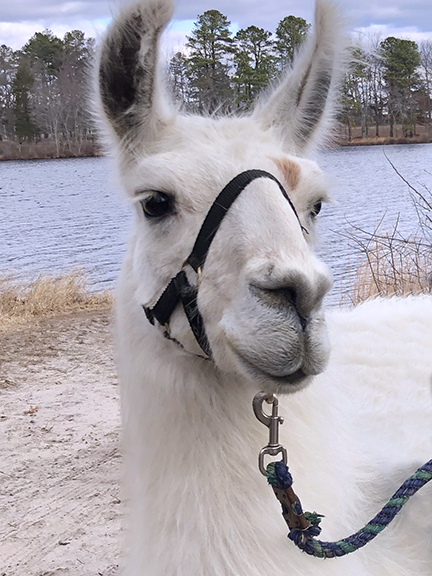 Gunner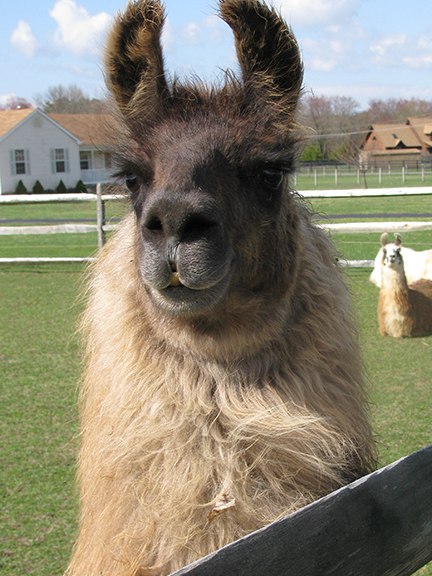 Jim-E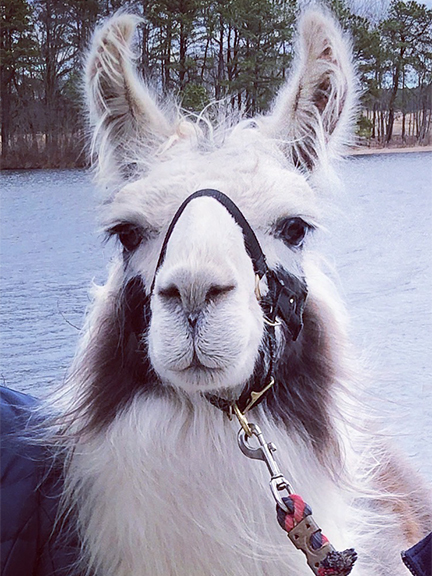 Jonathan